About Us
A UK-India solar power project
In 2016, the UK technical trade mission to India witnessed some of the worst air pollution in Delhi's history. At times, the air was contaminated with almost five times the particulates emitted by a coke oven. The following year, pollution levels in Delhi became a public health emergency, with effects close to smoking 50 cigarettes a day. Meanwhile, it appears that air pollution in the UK caused 64,000 early deaths in 2015. Industrial emissions, including coal-fired power stations, are a substantial cause of this extremely poor air quality. And it is now more urgent than ever that countries work together to fight climate change and limit global warming to 1.5°C.
Recent advances in efficient, low-cost photovoltaics means solar power has become a viable alternative to pollutive fossil fuels. At SUNRISE, we plan to take advantage of and build upon these scientific developments by uniting top research teams from the UK and India to create a joint sustainable research infrastructure. The research will then be implemented in a series of solar-powered demonstrator buildings across India. This ambitious venture will be achieved by focusing on three key aims (see below).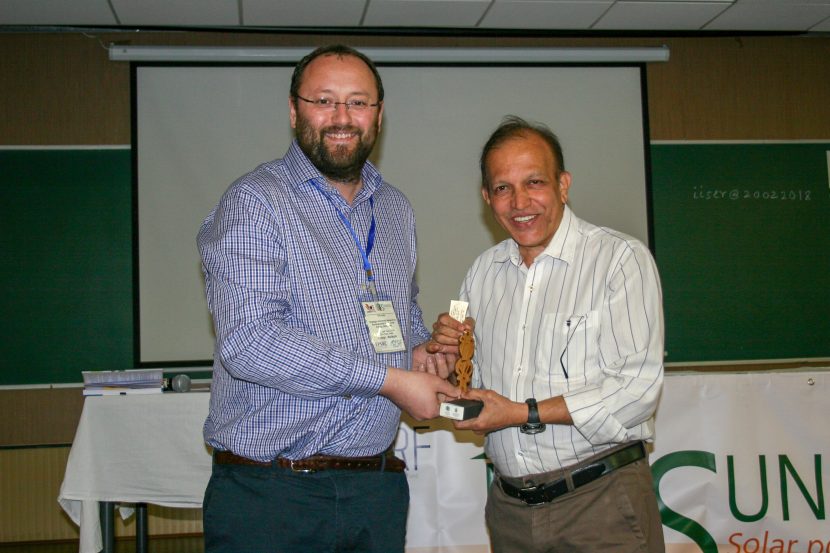 BUILDING A GLOBAL COLLABORATION
Our principal aim at SUNRISE is to build a long-term sustainable energy collaboration between the UK and India. The project will be led by Swansea University but combine the best of British and Indian solar expertise from leading institutions in both countries. Equal partnership and joint research will be the focus in order to ensure a valuable and enduring alliance. Vitally, the project will also work with several industrial partners. With India projected to become the world's third largest economy by 2030, making links to Indian companies is key to creating lasting research partnerships for both nations.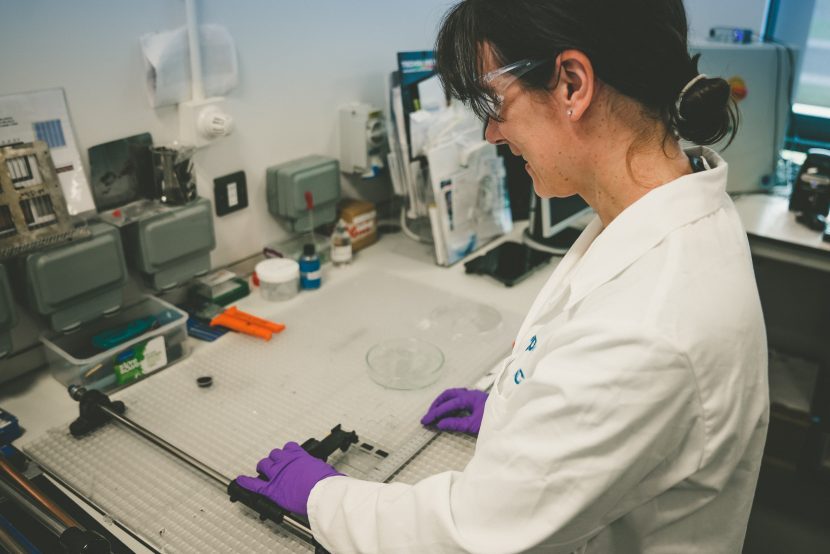 DEVELOPING RESEARCH CAPABILITY
Our world-leading solar experts from across India and the UK will be developing and evaluating low-cost solar technology, with a particular focus on flexible, thin film photovoltaics. They will also be investigating other technologies that harness the sun's rays, including electrical storage devices, energy efficient lighting, water purification techniques, and biomass utilization methods.
Most importantly, key to the success of the project will be to ensure the development of research and delivery capabilities. For this purpose, a co-created doctorate programme based on the UK Engineering Doctorate model will be established in India. This training scheme will promote better engagement between Indian academia and industry and become the lasting legacy of the project.
CREATING SUSTAINABLE COMMUNITIES
Finally, we will apply our state-of-the-art technology to real-life contexts. A series of demonstrator buildings will be constructed in rural India, in a minimum of five off-grid villages. Each demonstrator will incorporate the technology needed to operate as a complete sustainable energy system, from solar-powered lighting to water decontamination. Furthermore, each building will be tailored for its own unique environment. Constructed using local supply chains where possible, these buildings will prove how global science can be applied to the benefit of local communities and industries.
Academic Partners
Swansea University, UK (Lead Research Organisation)
Indian Institute of Science Education and Research, Pune
Indian Institute of Science, Bangalore
Jawaharlal Nehru Centre for Advanced Scientific Research, Bangalore
CSIR-National Physical Laboratory of India, New Delhi
London South Bank University, UK
Indian Institute of Technology, Delhi
Indian Institute of Technology, Kanpur
CSIR-Indian Institute of Chemical Technology, Hyderabad
Indian Institute of Technology, Bombay